Planning a Trip to Maui - the Ritz Carlton
Saturday Oct 20th, 2018 Tripfocal
Last summer we spent 2 weeks in Hawaii, a bit in Kona, a week in Kauai and then 5 awesome days in Maui. After going back and forth about the best place to stay, I managed to cobble together enough points and we stayed in a 1 bedroom residence at the Ritz Carlton Muai.
When we first arrived in Maui, and started heading north from the airport, we were not that happy with what we saw. After a week in Kauai, especially on the north shore, Maui was way too built up, I thought we had landed in Miami Beach.
Then we arrived at the Ritz and all was suddenly better. The location is just north of the Kaanapali hotels (think Westin, Sheraton, Hyatt etc) and is pretty isolated. However, it is in a gated community with some pretty neat features, which I will get to in a minute.
The hotel is fairly large, and from the lobby you can see straight out to the pacific and the hotel does a great job to integrate the tropical ambience of Maui. There is a restaurant up top in the lobby and a number of pools that fill the middle of this horseshoe shaped hotel.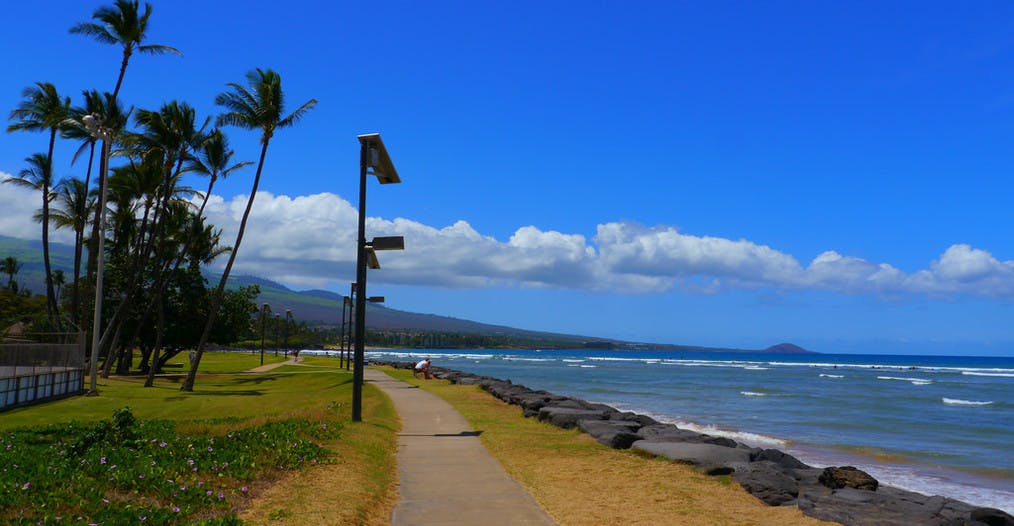 The beach is an issue and frankly was quite disappointing. I am not sure why they chose to build the hotel there, especially when there are so many other spots. However, there are two ways to mitigate this. First, walk along the Pacific trail on the outskirts of the hotel and down below are some great beaches and it appears as though the water was calmer, but check first! Secondly, there is a shuttle to one of the best snorkeling beaches I have ever experienced, Kapalua Beach. Swimming with the turtles was amazing and there was tons of fish to see. Grab some chairs from the Ritz beach area (there is a kiosk that gives out small beach chairs) and enjoy!
We stayed in a one bedroom residence and while we didn't really cook, just having the plates and silverware made a huge difference. We were able to have the 3 kids sleep in the main room and we had the bedroom, so plenty of space.
The food was by far the most disappointing part of the hotel. They have made some changes since we were there so I suspect they received many complaints about the food, especially at the pool. Two considerations when there for food: there is a take out place in the lobby and it has great sandwiches, bagels, muffins, coffee etc for a reasonable amount. Also, a five minute walk from the gates is the Honolua market. It is a great little super market, so we could buy breakfast food to keep in the room, but they also had take out for a very reasonable amount. At any given meal I saw tons of people from the hotel buying pizza or sandwiches for their families.
Would I go back? Tough call. It was a great resort and we really enjoyed. But I think next time I am going to hit Kaanapali and see how I feel about that scene.