Planning a Trip to the Caribbean in the Summer!
Wednesday Oct 17th, 2018 Tripfocal
You probably think I am crazy, the Caribbean should only be a destination in the winter. Well think again!
I just came back from 6 nights in Grand Cayman with my family of 5 at the Westin Grand Cayman. Last year we spent two weeks in Hawaii and realised that when it is hot, and you are near water, its pretty simple, jump in, cool off, and continue with what you were doing.
But still, we were a bit nervous. There isn't a ton to do in Grand Cayman like Hawaii, though there are some cool activities. We were concerned about the heat. How oppressive would it be and would our kids be complaining every 5 minutes.
The answer is we have now discovered one of our new favourite activities, summer in the Caribbean!
Whenever you plan a trip and move forward to create your itinerary, no matter what time of the year, definitely make sure to read up on the location and have a handful of activities ready. I want to make a special shout out to one of my favourite bloggers who recently wrote about her trip to Grand Cayman and helped a lot: thanks Mommy Points (https://thepointsguy.com/family-travel/)!!
I also want to make special mention of the Westin Grand Cayman. They recently renovated from top to bottom and the hotel is stunning. The staff were amazing, the food was pretty good and they have an unbelievable spot on 7 mile beach!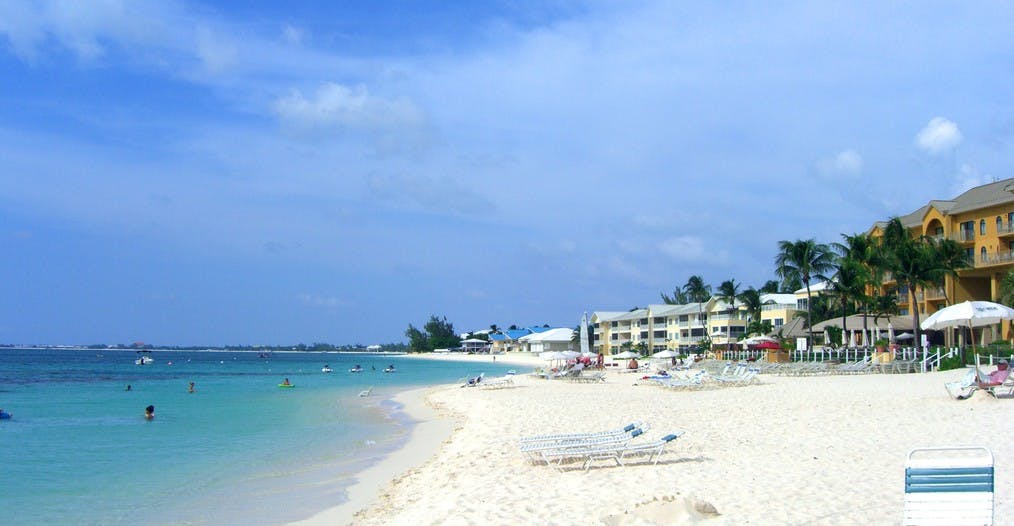 So based on my most recent experience, where are my top reasons for planning your next trip to Grand Cayman in the summer:
1. 7 mile beach is simply one of the most gorgeous beaches I have ever experienced in my life. The water was clearer and warmer than the pool, and for miles out. It's calm, so much so, my wife and I were stand up paddle boarding every day!
2. Everything is open. The hotel was alive with action, the staff was amazing and overall the people on the Island were so friendly and great with our kids.
3. The food is great and there are some fantastic restaurants to eat at. I would take a cab over to Camana Bay and enjoy the restaurants there. We loved Aqua and Brooklyn Pizza as well as the Gelato place down the pedestrian road.
4. Yes it's hot. But not much hotter than Toronto has been this summer and there was an amazing beach and pool.
5. Head to stingray city and other snorkelling areas. Miles and miles of crystal clear water teeming with amazing reefs and fish. We used Captain Marvin.
6. I used points, but when I checked the rates, they were much less in the summer. We met a lot of teachers or families whose kids are in sleep away camp most of the summer, so this is there time away. They simply took advantage of some great deals.
7. Finally, it's easy to travel to even in the summer. Air Canada has a weekly non-stop, Jetblue flies there and so does American and Delta on connections.
I highly recommend planning a trip to Grand Cayman anytime, but definitely think about a trip in the summer! Enjoy!