Planning a Trip with Young Children
Wednesday Oct 17th, 2018 Tripfocal
Schlepping with a stroller, baby bag and 40 changes of clothing was not how we imagined our first trip with our son. It was an hour flight from Toronto to DC, and while he nursed on the ascent and then on the descent, I couldn't help but think about how our lives had changed, and selfishly, could we still travel like we used.
Of course, the answer to the second thought was no. We were never going to put on our backpacks again and leave for three weeks and wander through Asia or South America. So how could we still keep that important part of our lives going?
My wife and I made a pact with each other, we would continue to travel but learn to adjust, learn to still explore, albeit at a different pace.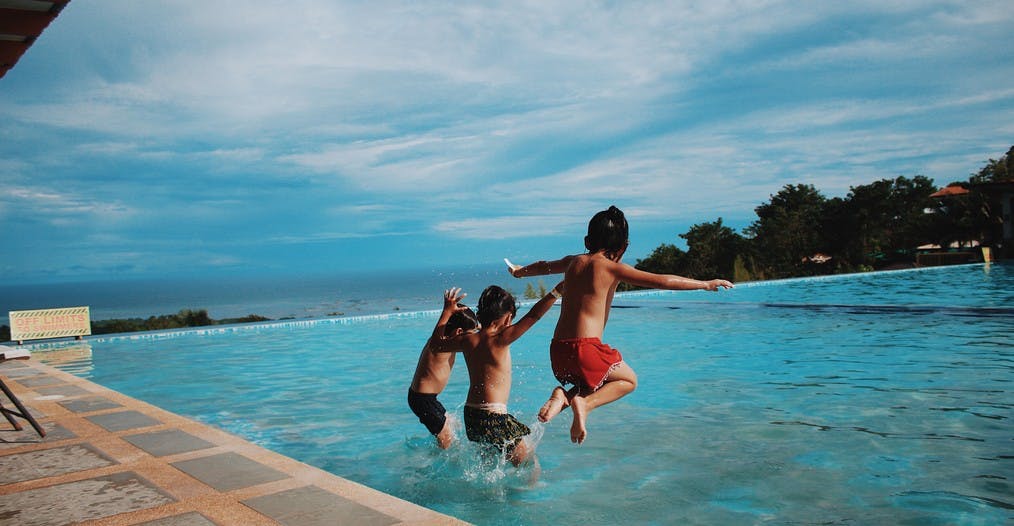 Almost 13 years later we now have 3 amazing travelers. They love running through the airport, picking up snacks and getting on the plane. They take their seats, settle in and of course we already know all about the entertainment system.
Our oldest tracks the flight and shows our youngest how the map works. Our daughter knows all the snacks available and watches her favorite shows under the blanket.
So why do we travel with our kids. I used to think it was about creating little clones so we could still travel. But a trip to Paris 8 years ago changed that. Watching my then 5 year old practice what little french he knew with friendly Parisians was the best. He loved walking into a store and ordering bread or a croissant. And of course our daughter, at 2 and half, started to develop her fashion sense roaming through the stores of Uzes.
Our third has had no choice but to join our circus of travelers, but I can see he loves it just as much. Watching their little minds grow and expand is amazing. We see their education not just in school or at home, but on the road, out in the world. Even on the simple beach holidays we ensure they learn some of the local language and culture.
We were able to get to this point because we pushed them. As a parent you push your child to excel and move passed their comfort level, with travel it is the same. We make it fun, the rules go out the door and they know that while home is their world most of the time, there are so many exciting things to do outside the home as well.